eGallery
10. 13 Blue Vents (2015)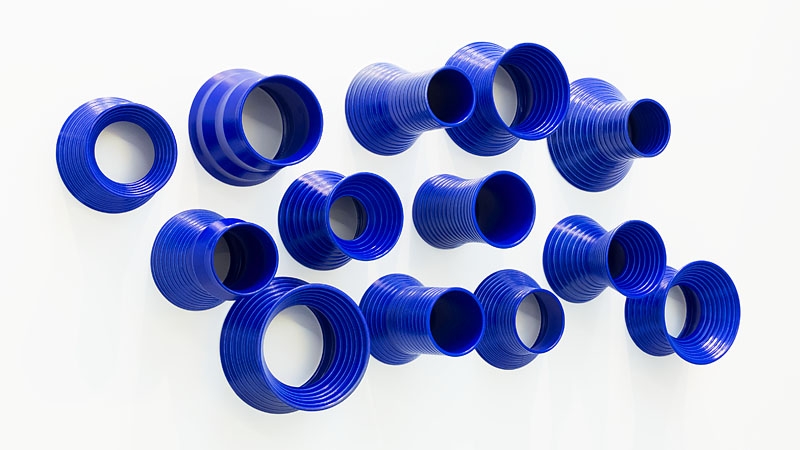 Size of installation will vary depending on site specific constraints, but aprox W. 2.5m x H.1m.
Largest individual piece aprox W.250 H.180mm
$5400.00 (including GST and freight within New Zealand)
GULDAGEGAARD RESIDENCY AWARD WINNER, Portage 2015
Artist's statement:

"The 13 Blue Vents obliquely reference industrial ceramics with some unknown or long-lost function or purpose. They also encompass the ideas of science fiction cinema and the concept of the danger or threat that could be behind seemingly benign or innocuous objects. Are they a way in or a way out?
The pieces are to be displayed on a wall. By changing the camera angle, the horizontal becomes the vertical.
Gravity is redefined."
The vents were wheel thrown using a white firing clay and then the grooves were turned when the pieces had become dry leather hard. The pieces were bisque fired to 1000°C and then spray-glazed matt blue and fired to 1220°C.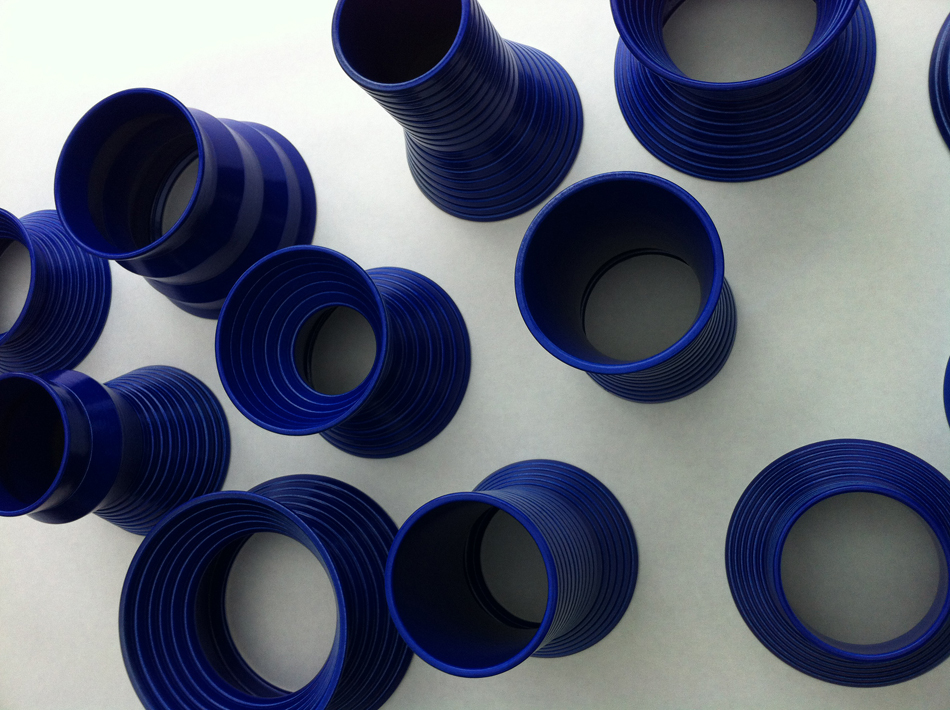 Top view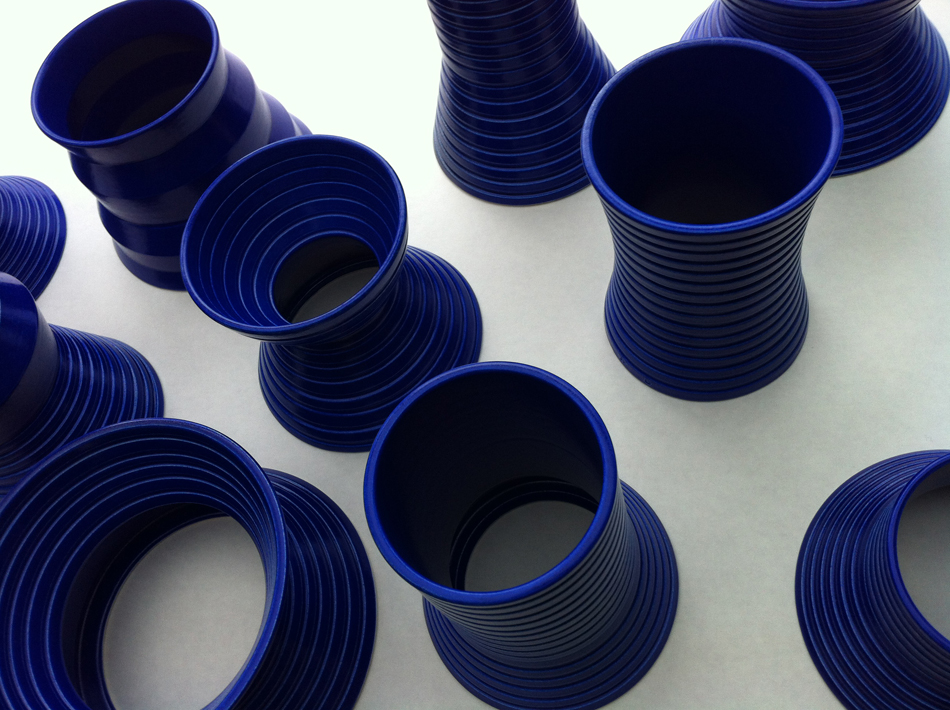 Detail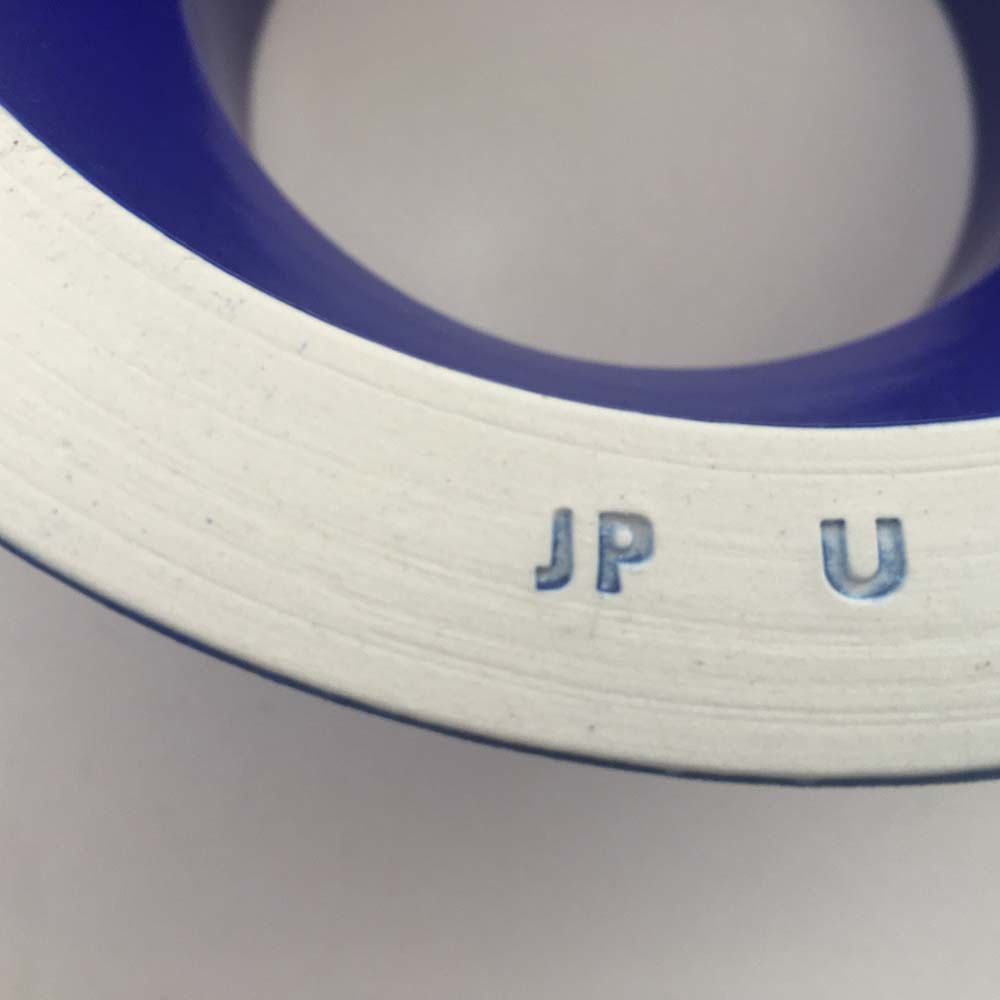 Base view
Signed with JOHN PARKER and JP U
Available for purchase through my dealer Galleries.
Masterworks Gallery Auckland. www.masterworksgallery.co.nz, Ph +64 9 373 5446
Avid gallery Wellington. www.avidgallery.co.nz, Ph +64 4 472 7703
Milford Gallery Queenstown. www.milfordgalleries.co.nz, Ph +64 3 442 6896. Dunedin. www.milfordhouse.co.nz, Ph +64 3 477 7727
Form Christchurch. www.form.co.nz, Ph +64 3 377 1211
Piece Gallery Matakana. www.piecegallery.co.nz, Ph +64 9 422 9125
Prices include GST and freight within New Zealand