eGallery
11. FAKE (2011)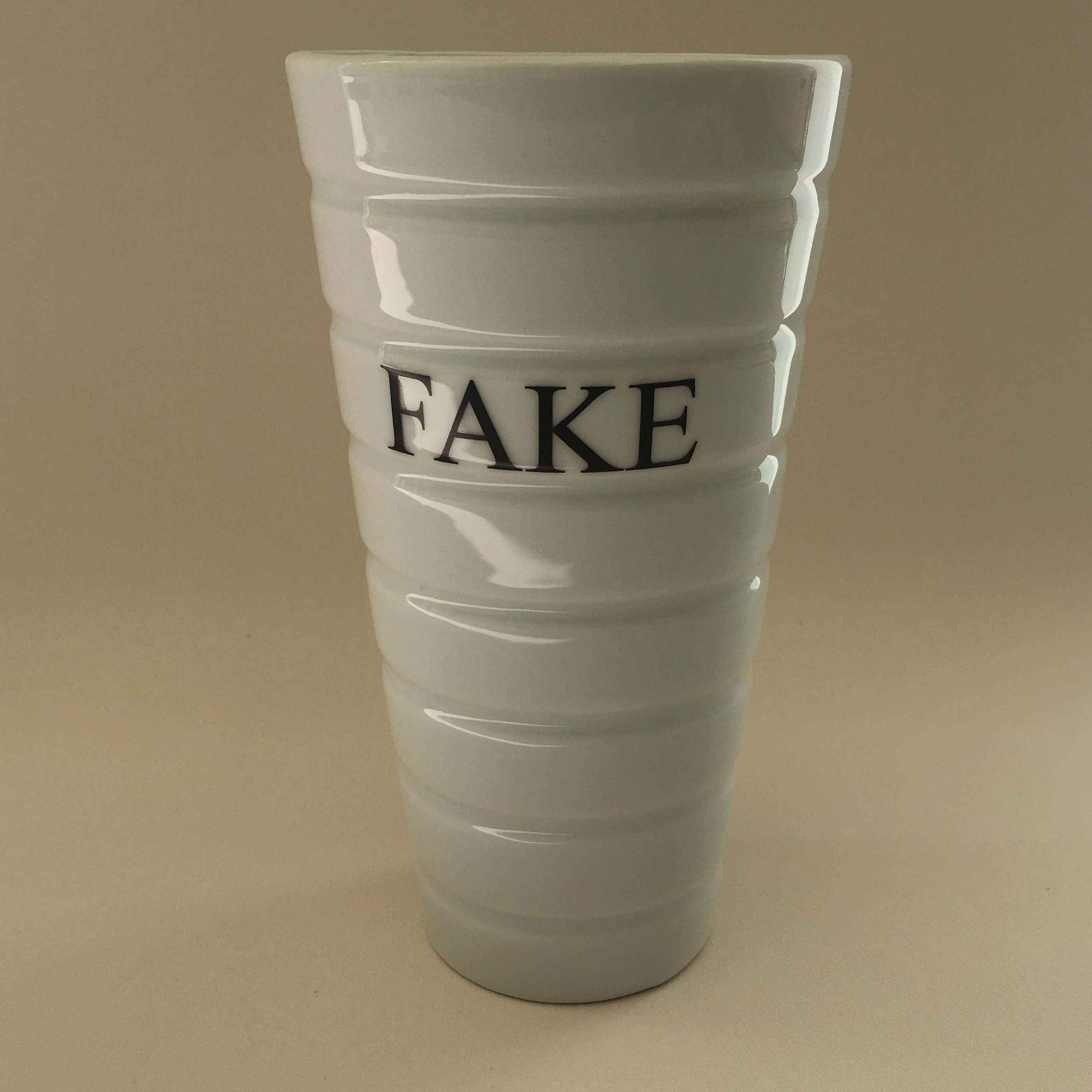 H.200mm D.110mm
$450.00 (including GST and freight within New Zealand)
Similar to pieces illustrated on page 89 of John Parker CAUSE AND EFFECT.
The FAKE pieces address issues of intellectual property and cultural appropriation within the global low-cost ceramics industry
I found these anonymous found slip-cast vessels in a remainder bin. I felt the designer/maker had considered similar aesthetics to my own hand-made work, which in turn references keith Murray, Earnest Shufflebotham and Ewald Dahlskog
The pieces were branded FAKE and labeled JOHN PARKER and dated and editioned with ceramic decals as a proof of non-provenence that I definitely did not make them.
Top view
Detail
Base view
The double glaze effect has oblterated my name seal which was appled at the leather-hard clay stage.
Available for purchase through my dealer Galleries.
Masterworks Gallery Auckland. www.masterworksgallery.co.nz, Ph +64 9 373 5446
Avid gallery Wellington. www.avidgallery.co.nz, Ph +64 4 472 7703
Milford Gallery Queenstown. www.milfordgalleries.co.nz, Ph +64 3 442 6896. Dunedin. www.milfordhouse.co.nz, Ph +64 3 477 7727
Form Christchurch. www.form.co.nz, Ph +64 3 377 1211
Piece Gallery Matakana. www.piecegallery.co.nz, Ph +64 9 422 9125
Prices include GST and freight within New Zealand