eGallery
2. Shiny White Spotted Cylinder (2012)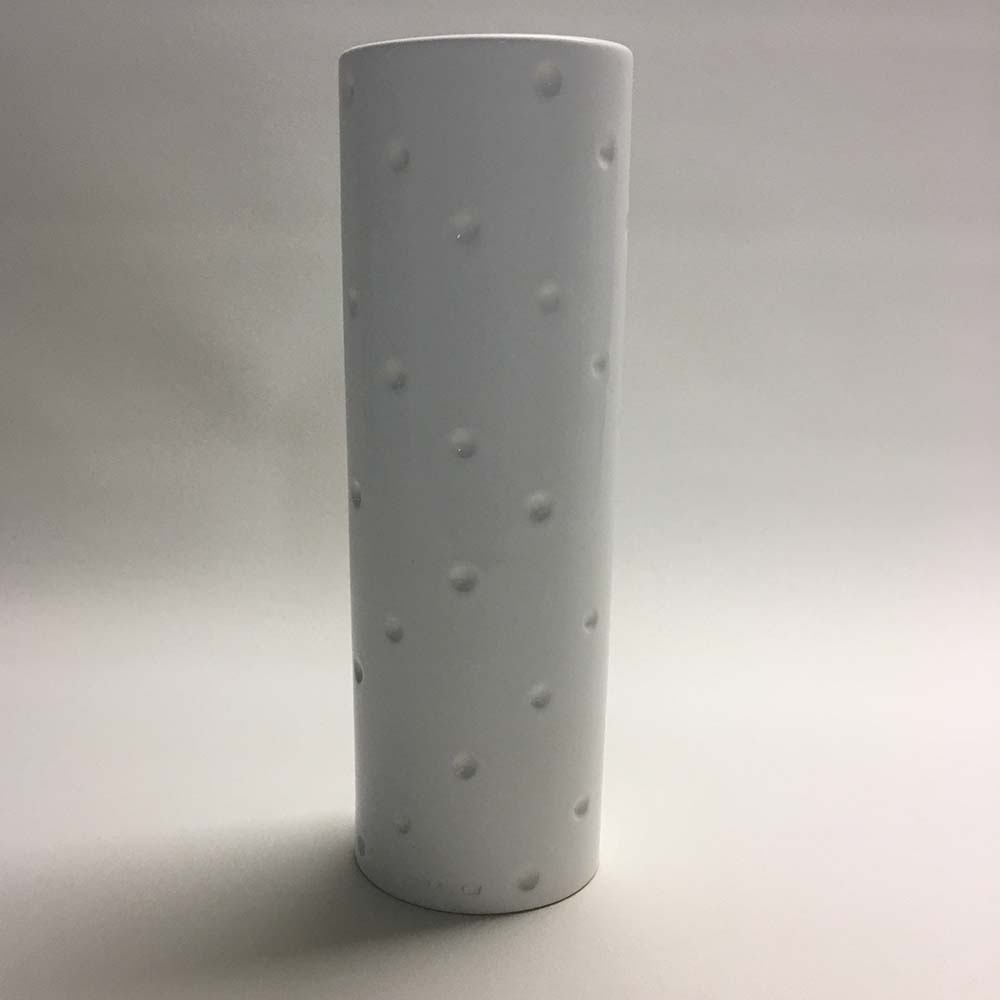 H.265mm W.90mm
$395.00 (including GST and freight within New Zealand)
The cylinder was turned when the piece had become dry leather hard, to sharpen and define the form. The spot locations were planned with mathematical aids and the depressions made with an angled drill bit.
The piece was bisque fired to 1000°C and then spray-glazed shiny white and fired to 1220°C.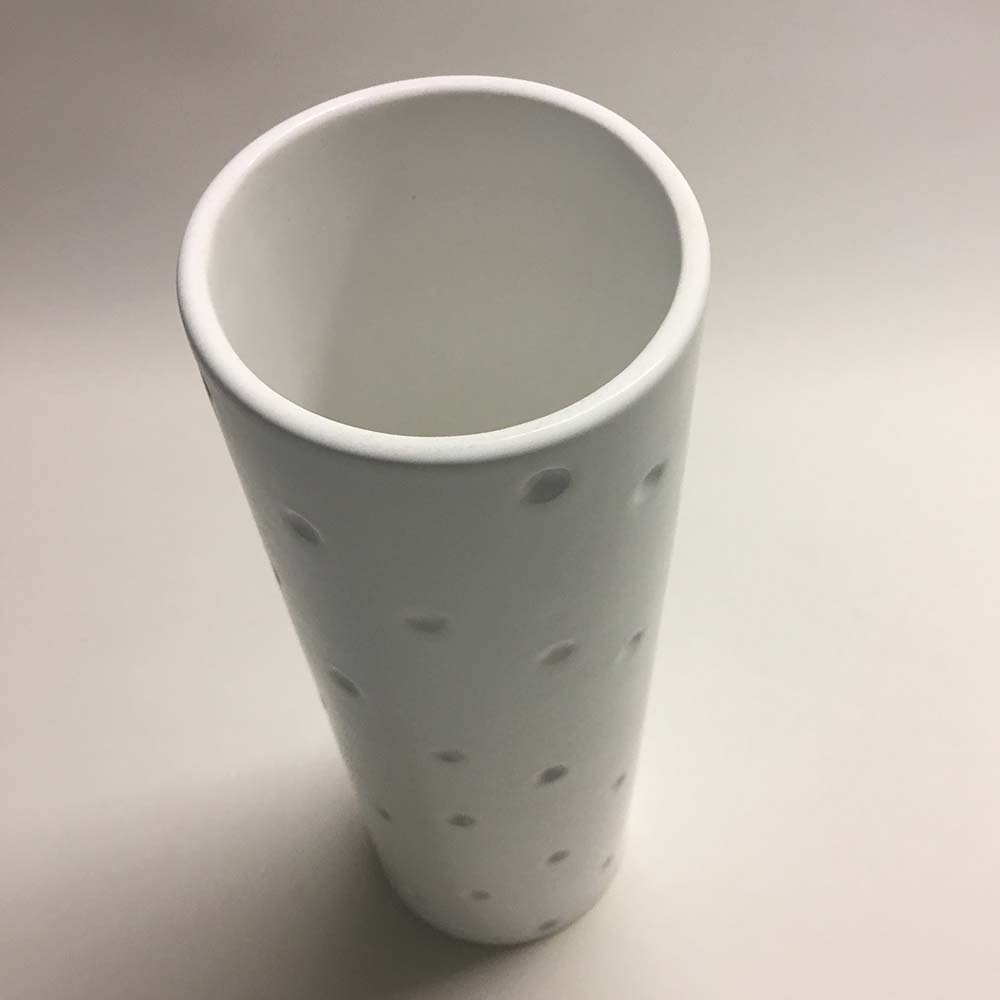 Top view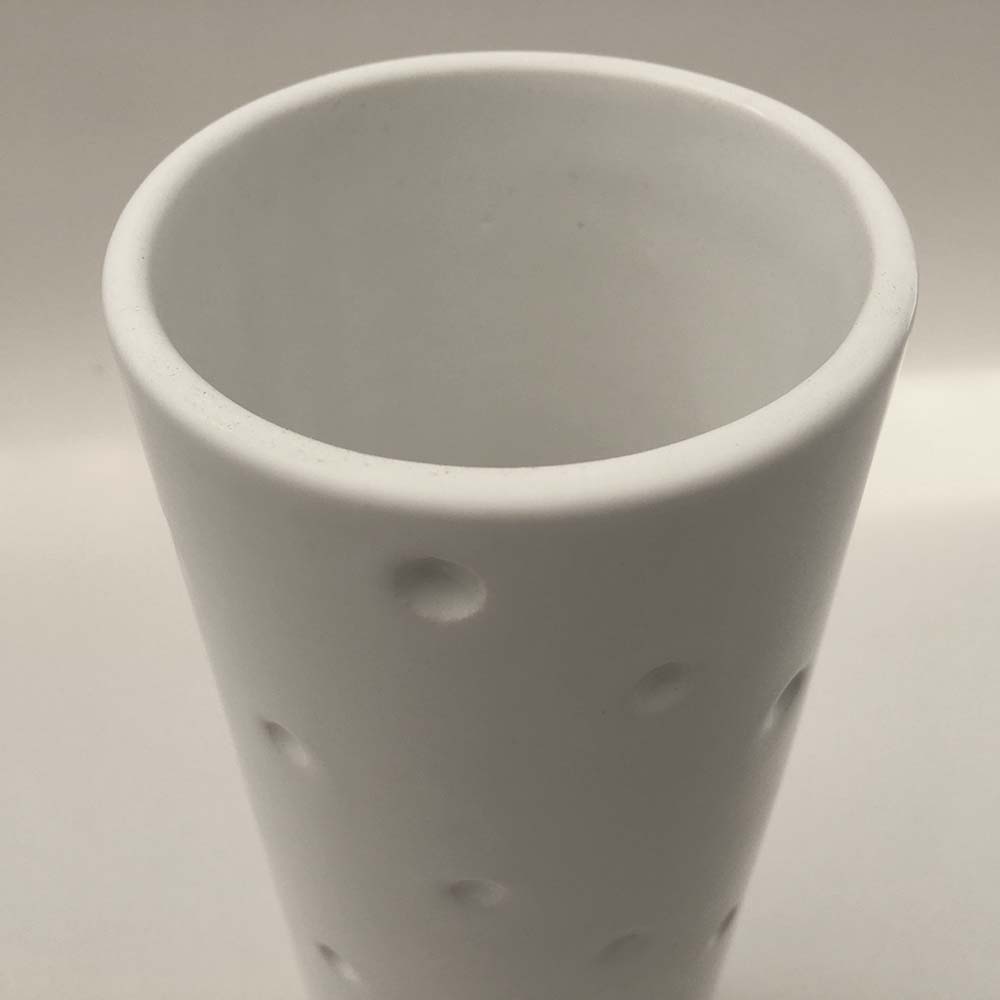 Detail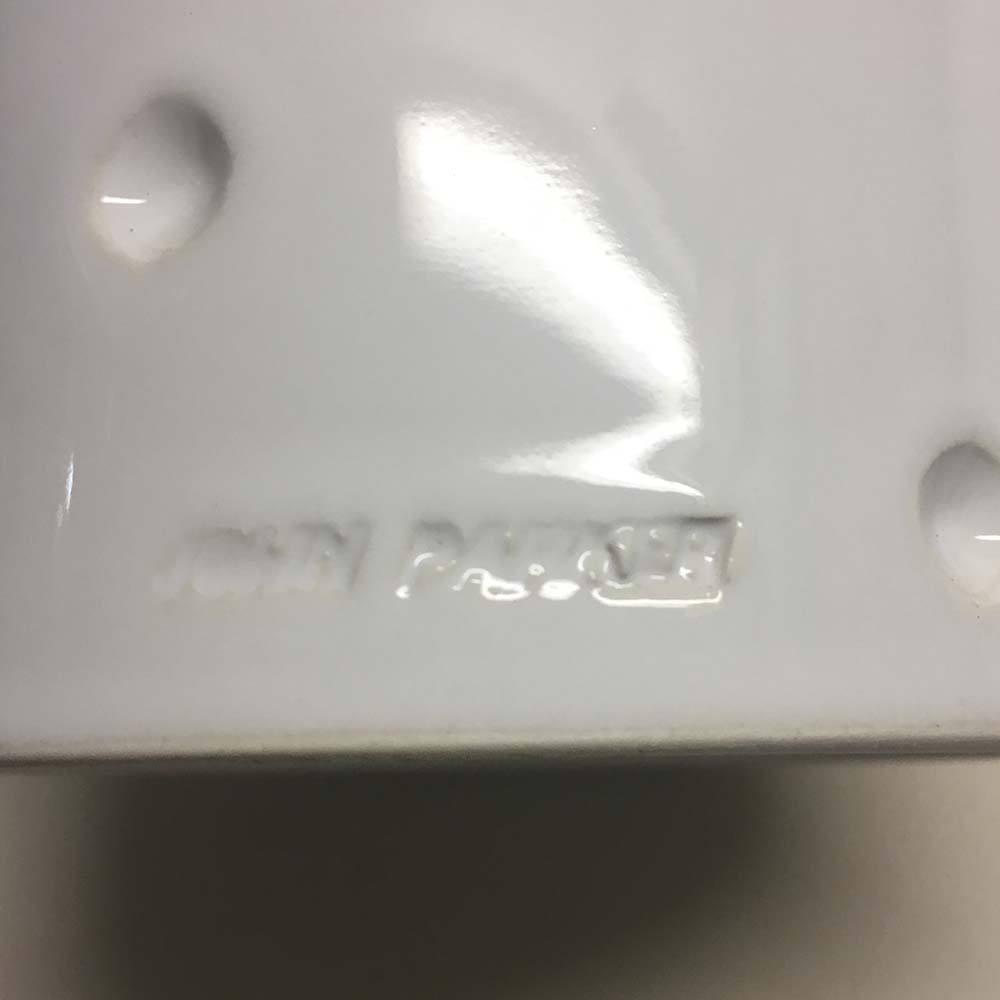 Base view
Signed with JOHN PARKER and JP H
Available for purchase through my dealer Galleries.
Masterworks Gallery Auckland. www.masterworksgallery.co.nz, Ph +64 9 373 5446
Avid gallery Wellington. www.avidgallery.co.nz, Ph +64 4 472 7703
Milford Gallery Queenstown. www.milfordgalleries.co.nz, Ph +64 3 442 6896. Dunedin. www.milfordhouse.co.nz, Ph +64 3 477 7727
Form Christchurch. www.form.co.nz, Ph +64 3 377 1211
Piece Gallery Matakana. www.piecegallery.co.nz, Ph +64 9 422 9125
Prices include GST and freight within New Zealand