eGallery
4. Goldfish Bowl (2011)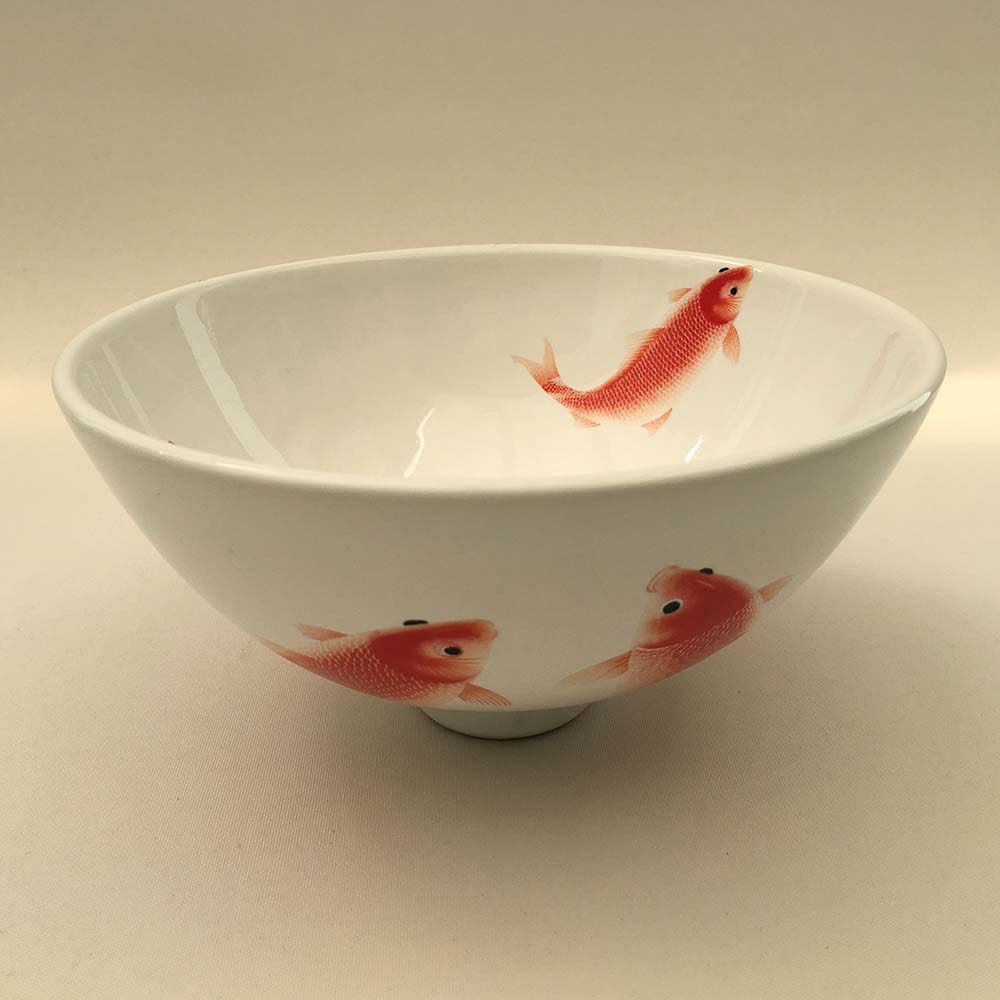 H.550mm W.120mm
$425.00 (including GST and freight within New Zealand)
I grew up in Panmure, East Auckland, in the middle of Chinese market gardens, so my exposure to and love of things Chinese happened at an early pre-pottery age. The aromas of cooking and the sounds of classical Chinese opera were an oblique presence to my childhood.
I have since been to China four times since 1986, but the 2007 residency in Fuping was my first time living and working there. I guess it was my take on being Chinese for a while, working alongside the brick and tile factory workers.
While there were obvious have/have not issues to be sensitive to, I felt genuinely at home and welcome as a fellow worker, despite our disruptive intrusion into the factory routine.
I normally work alone in my studio. So being out of my depth with unfamiliar materials, kilns and a heavily populated public working area was unnerving at first.
However the vivid impression that stays with me is of the moment of realisation that I was actually making china with Chinese clay in China, and this somehow connected me physically to the aeons of historical ceramics and their makers that I had only read about in books.
The bowl was wheel thrown using a white firing clay and then turned when the piece had become dry leather hard, to sharpen and define the form.
The piece was bisque fired to 1000°C and then spray-glazed shiny white and fired to 1220°C.
Ceramic decals purchased in Jindezhen, China, were applied and fluxed in a third to 760°C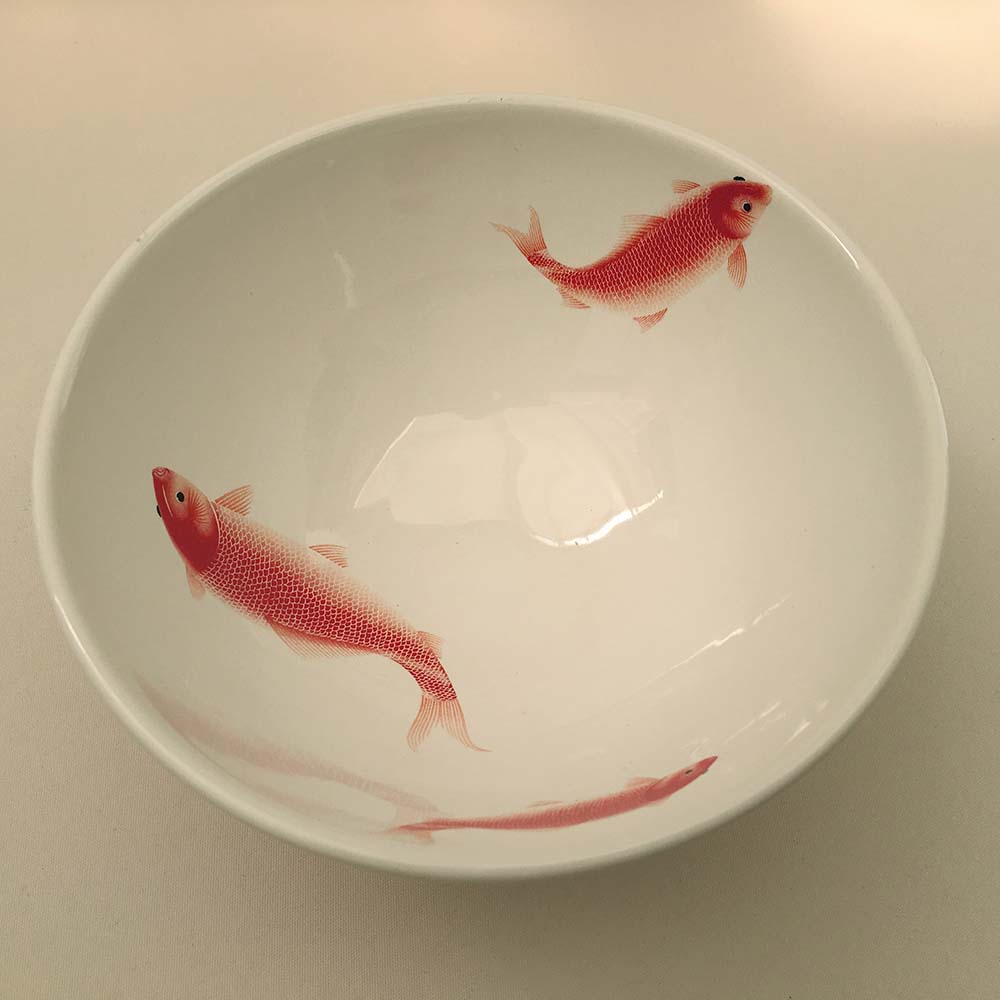 Top view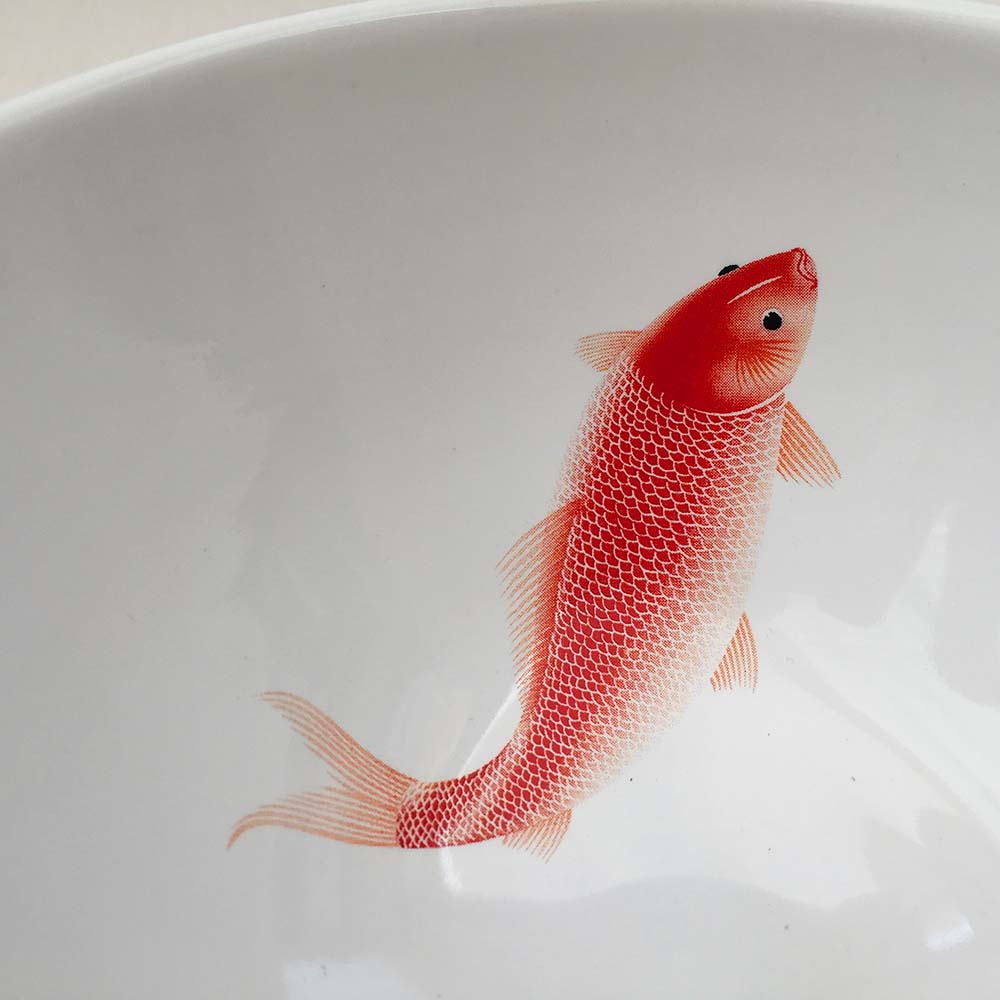 Detail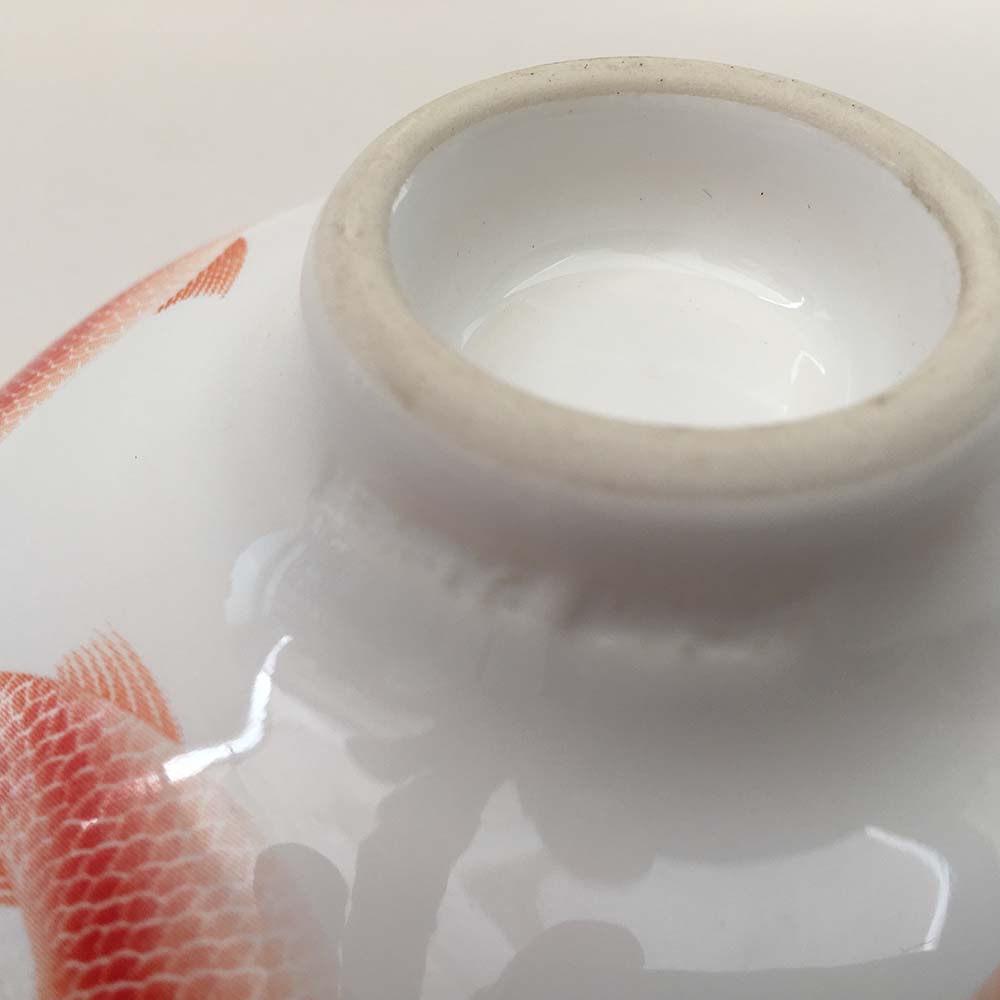 Base view
Signed with JOHN PARKER and JP V
Available for purchase through my dealer Galleries.
Masterworks Gallery Auckland. www.masterworksgallery.co.nz, Ph +64 9 373 5446
Avid gallery Wellington. www.avidgallery.co.nz, Ph +64 4 472 7703
Milford Gallery Queenstown. www.milfordgalleries.co.nz, Ph +64 3 442 6896. Dunedin. www.milfordhouse.co.nz, Ph +64 3 477 7727
Form Christchurch. www.form.co.nz, Ph +64 3 377 1211
Piece Gallery Matakana. www.piecegallery.co.nz, Ph +64 9 422 9125
Prices include GST and freight within New Zealand