eGallery
7. Matt White Cut Bottle (2016)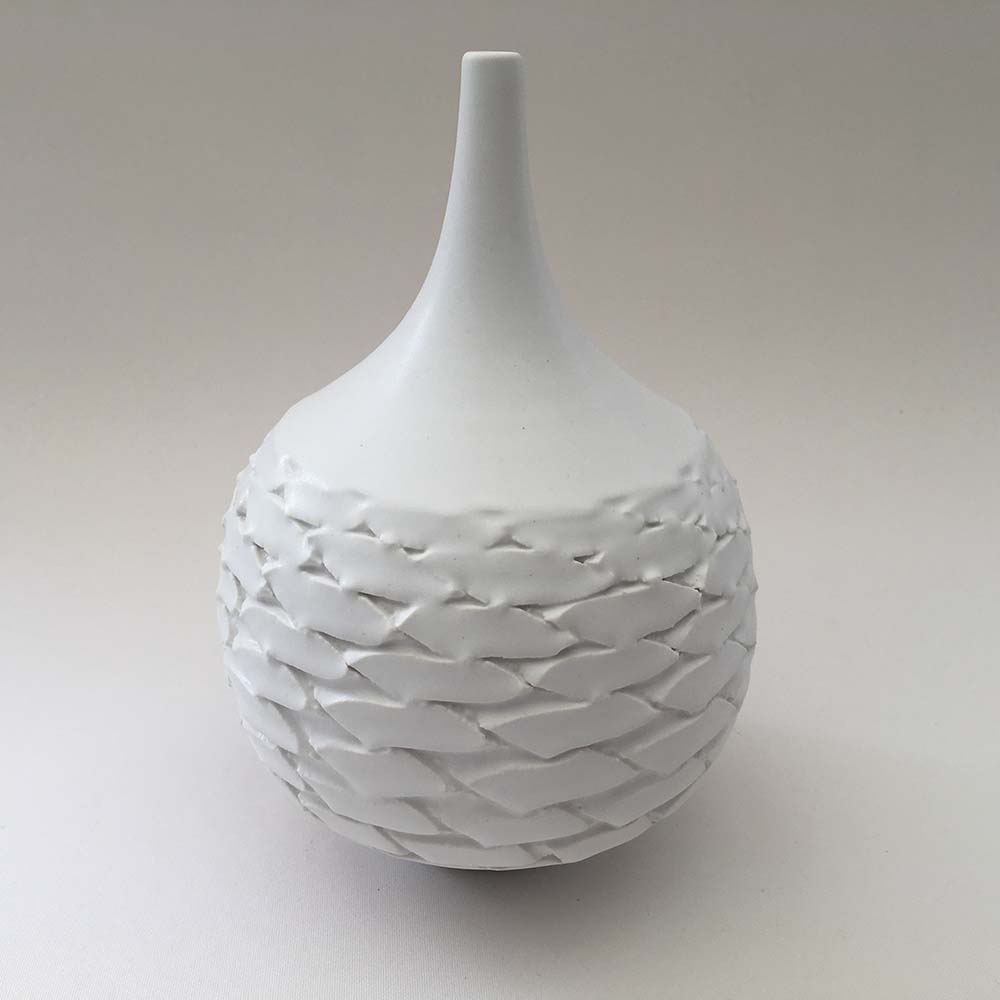 H.550mm W.120mm
$395.00 (including GST and freight within New Zealand)
The bottle was wheel thrown using a white firing clay and the pattern was part of the making process (see COMBED AND CUT WARE &nbsp in my Technical Notebook). The neck and base was turned when it became dry leather hard. The piece was bisque fired to 1000°C and then spray-glazed Matt White and fired to 1220°C.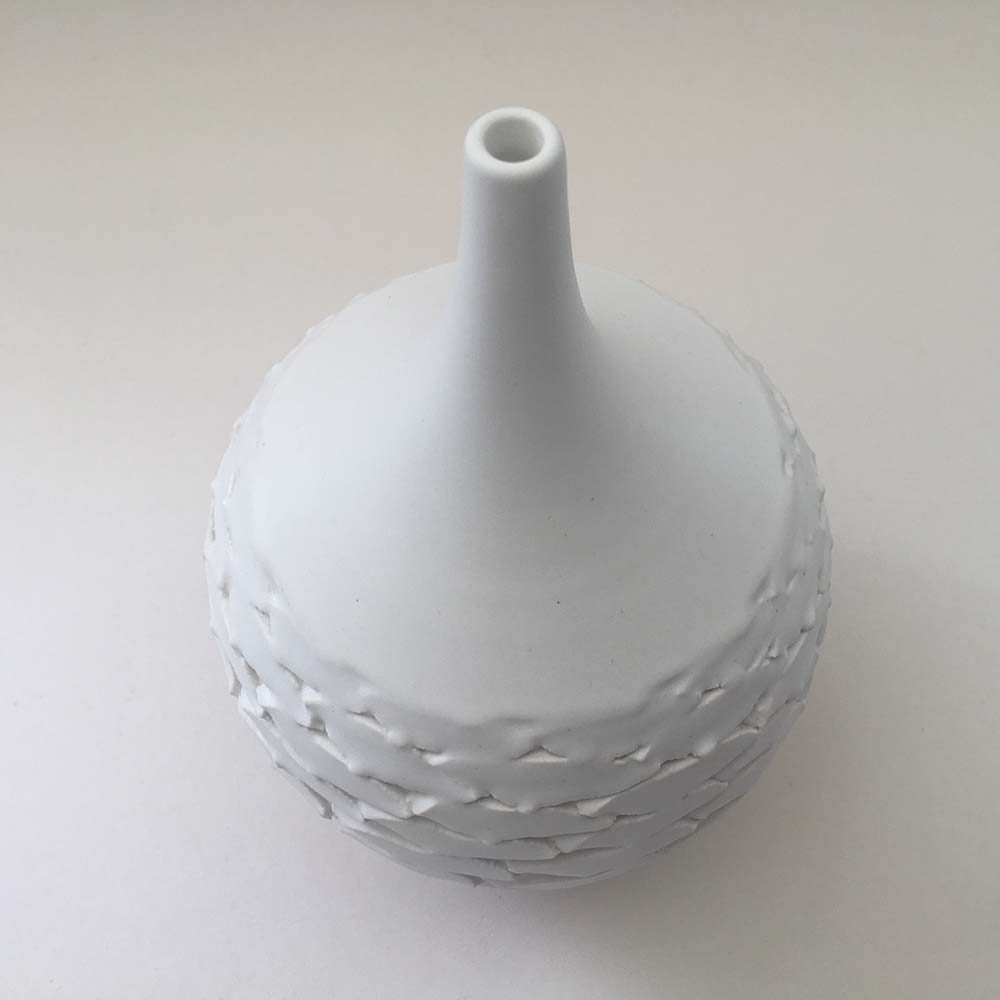 Top view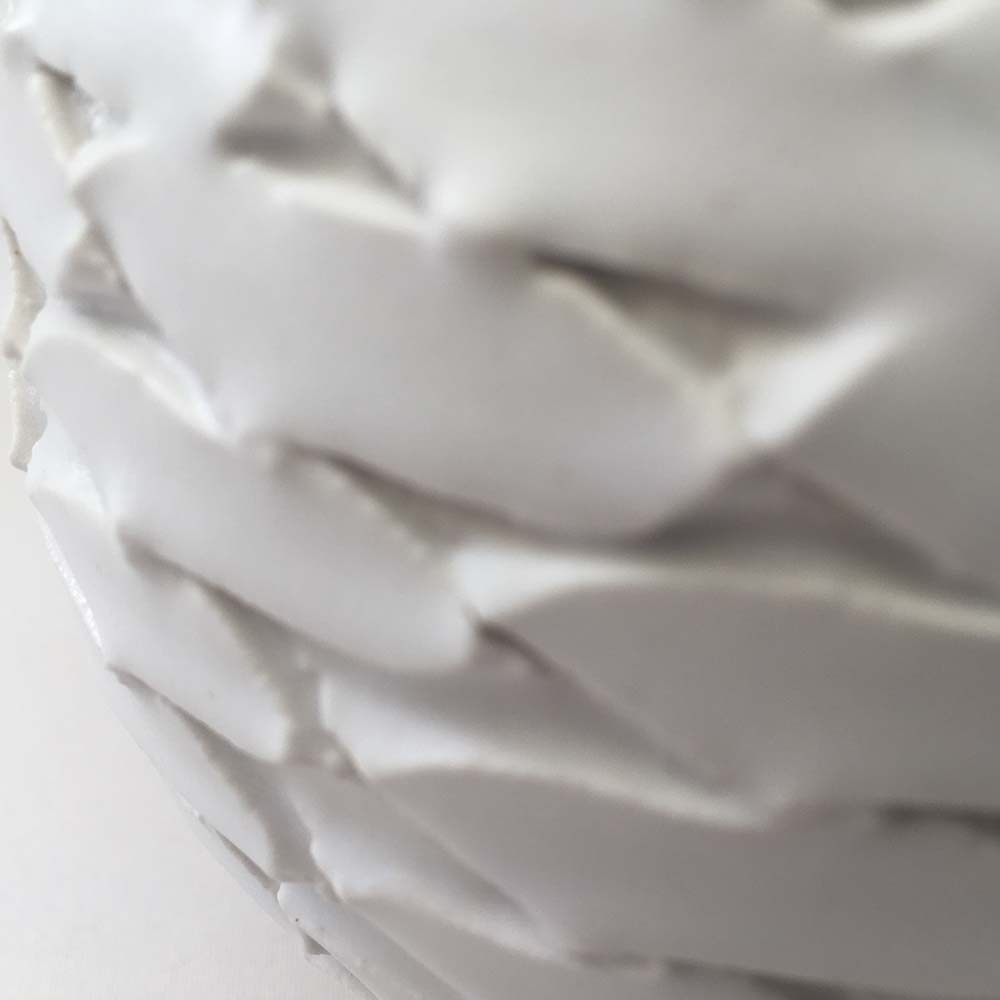 Detail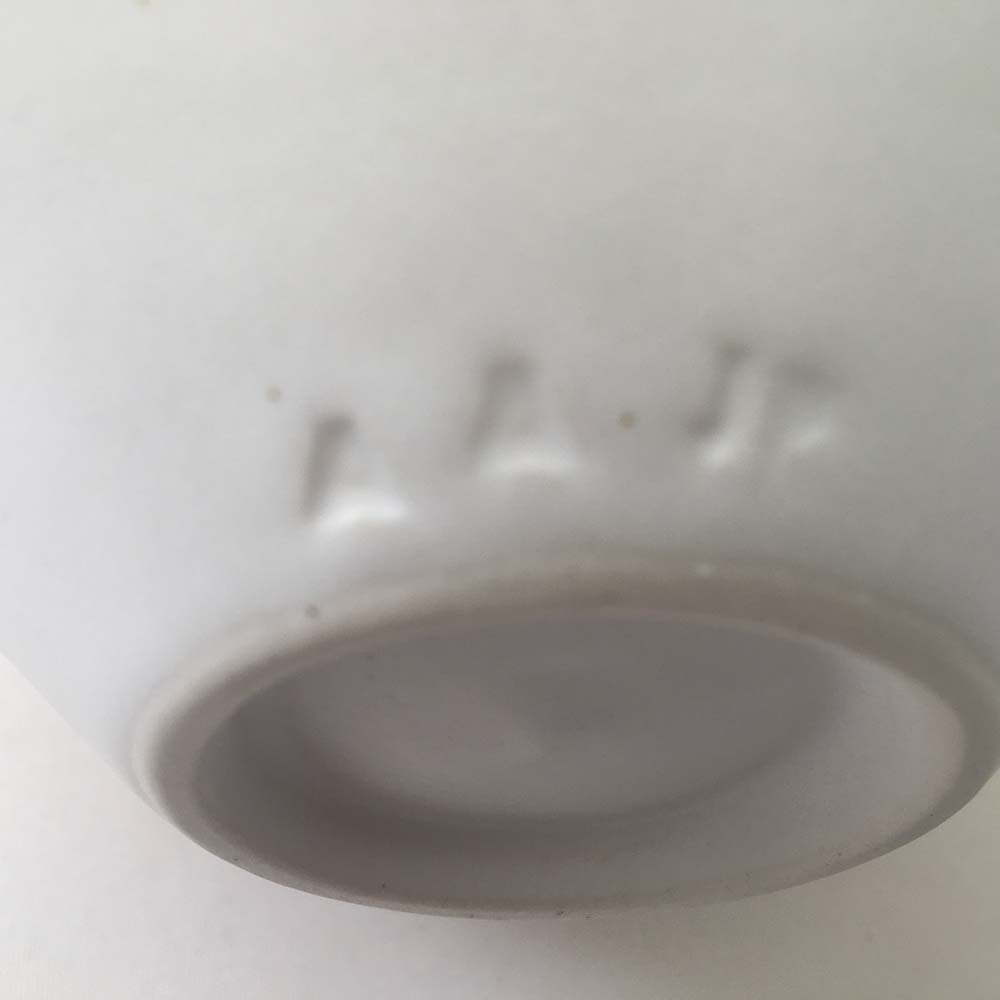 Base view
Signed with JOHN PARKER and AA JP
Available for purchase through my dealer Galleries.
Masterworks Gallery Auckland. www.masterworksgallery.co.nz, Ph +64 9 373 5446
Avid gallery Wellington. www.avidgallery.co.nz, Ph +64 4 472 7703
Milford Gallery Queenstown. www.milfordgalleries.co.nz, Ph +64 3 442 6896. Dunedin. www.milfordhouse.co.nz, Ph +64 3 477 7727
Form Christchurch. www.form.co.nz, Ph +64 3 377 1211
Piece Gallery Matakana. www.piecegallery.co.nz, Ph +64 9 422 9125
Prices include GST and freight within New Zealand